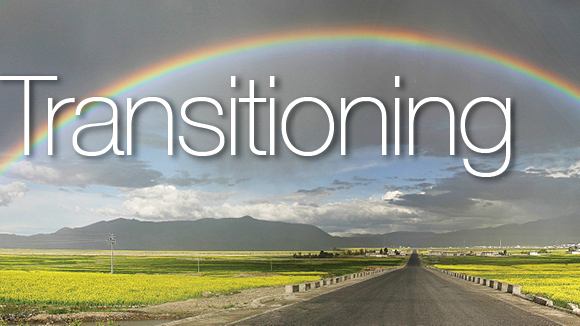 by Paddy Rasmussen, Organizational & Re-Creation Specialist,
Interior Designer, Allied ASID
Beginnings is dedicated to helping people make their "Plan B" a reality.  Getting to that point takes focus and moving mentally beyond a simple task list of to-do's to visualizing and believing in the outcome you want to achieve.
Tasks may be the building blocks, but an outcome is a goal that tells a story – to ourselves and others – about achieving our hopes and dreams. It is the key motivating factor in driving us ever closer to living those dreams.  Visualizing the outcome of any situation encourages us to see that end state and to feel the impact of making it a reality. Applying this visualization technique provides an understanding of what could be in our personal lives, relationships, profession, capabilities, and general attitudes and behaviors.
At my company, New Beginnings, "Helping People Move Forward", we combine Transition Coordination with Interior Design to devise a plan that alleviates clutter, organizes spaces, and embraces a new and positive outcome. Our team takes time to understand what you hope to achieve and helps you implement it in your new space from the moment you walk through the door.
It may sound simple to focus on the outcome, but it is fundamentally a different way of working and thinking about how to get things done. Rather than checking off tasks as you do them to feel productive, we must clearly visualize the outcomes we want and design everything around that end result. 
The key difference in outcome thinking vs task driven living, is that visualizing outcomes gives you a truer sense of achievement.
Pursuing Outcomes
Write outcomes not a list of "to-dos".
Be Accountable and have the courage to take action
Set a Deadline to achieve your visualized outcome 
In the end, changing our mindset from one driven by completing to-dos to one aligned by the outcomes we want to achieve is about more than a strategy for productivity. It can elevate even the most mundane things we do each day by instilling them with meaning, intention, and narrative power.
Try it. Start your morning imagining what you want to have accomplished by the end of the day, visualize where you'll be, what that will feel like. Write it down. Now you're ready to design your day around achieving a sense of productivity and completion far more gratifying than crossing to-dos off a list.
Here's an example of the Outcome Process for Plan B:
Discover – Peace, love and comfort in your new life
Boundaries- Set boundaries, letting go of people & things that no longer serve you
Believe- Strength of your own spirit, Just Be, Trust your intuition
Solitude – an essential experience for mind to organize its processes, a quiet reflection, be in nature, find clarity, just breath